We know marijuana is "the most widely used illicit substance in the world" (which may be why "arrests are at a near-record high"). We know drug decriminalization works. Yet we still allow the governm...

The government knows better than you when it comes to most things, right? For example, they know what's best for your health, correct (putting aside for a moment their militaries and police that dest...

Randolph Bourne warned us that "war is the health of the state." So how does the state keep healthy? By declaring wars on everything. The war in Afghanistan is a disaster. The war in Iraq is a disast...

OK everyone... try to look surprised. FTA: "After 40 years, the United States' war on drugs has cost $1 trillion and hundreds of thousands of lives, and for what? Drug use is rampant and violence eve...

The stupidity in government never takes a break, especially in the public school system. FTA: "It seems to me that it may be time to give all school administrators a course in remedial thinking. Here...
About braincrave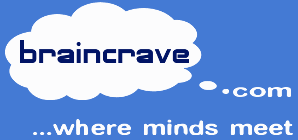 relationships/dating/braincrave
https://braincrave.com/c/relationships/dating/braincrave
braincrave
We all admire beauty, but the mind ultimately must be stimulated for maximum arousal. Longevity in relationships cannot occur without a meeting of the minds. And that is what Braincrave is: a dating venue where minds meet. Learn about the thoughts of your potential match on deeper topics... topics that spawn your own insights around what you think, the choices you make, and the actions you take.
We are a community of men and women who seek beauty and stimulation through our minds. We find ideas, education, and self-improvement sexy. We think intelligence is hot. But Braincrave is more than brains and I.Q. alone. We are curious. We have common sense. We value and offer wisdom. We experiment. We have great imaginations. We devour literacy. We are intellectually honest. We support and encourage each other to be better.
You might be lonely but you aren't alone.
Sep, 2017 update: Although Braincrave resulted in two confirmed marriages, the venture didn't meet financial targets. Rather than updating our outdated code base, we've removed all previous dating profiles and retained the articles that continue to generate interest. Moving to valME.io's platform supports dating profiles (which you are welcome to post) but won't allow typical date-matching functionality (e.g., location proximity, attribute similarity).
The Braincrave.com discussion group on Second Life was a twice-daily intellectual group discussions typically held at 12:00 PM SLT (PST) and 7:00 PM SLT. The discussions took place in Second Life group chat but are no longer formally scheduled or managed. The daily articles were used to encourage the discussions.
Someone's Reading