Home

/

Modern marriage - a 2-year commitment with an option to renew

0



There's a funny wedding tradition where the married couple eats the top layer of their wedding cake one year later. (How great to finally have the extra space in your freezer, right?) For about half of all newlyweds, the marriage won't last that long.
In general, the state of marriage and divorce is a disaster, and there's certainly a good case to be made against getting married. From ridiculous discrimination to preventing those in love from tying the knot purportedly for moral purposes, marriage is just another way the government interferes in private relationships and undermines commitments.
Here's a radical idea: term limits for marriage. Mexico City is thinking about an upgrade to marriage (or downgrade, depending on your perspective) - legislators want to allow people to define the length of their marriage, with a minimum of a two-year commitment. Wedding Officiants are going to have to change the "'til death do you part" language with "insert date here."
Especially fascinating about this proposal is that the new marriage contract would include how property and child custody would be acted upon if the marriage isn't renewed. That would probably make the superheroes at Fathers-4-Justice leap tall buildings in a single bound.
Why don't you think marriages are lasting so long? What do you think about this proposed law? Is it bad that marriages don't make it until death do them part anymore?
Mexico City lawmakers want to help newlyweds avoid the hassle of divorce by giving them an easy exit strategy: temporary marriage licenses.

Leftists in the city's assembly -- who have already riled conservatives by legalizing gay marriage -- proposed a reform to the civil code this week that would allow couples to decide on the length of their commitment, opting out of a lifetime.

The minimum marriage contract would be for two years and could be renewed if the couple stays happy. The contracts would include provisions on how children and property would be handled if the couple splits.

"The proposal is, when the two-year period is up, if the relationship is not stable or harmonious, the contract simply ends," said Leonel Luna, the Mexico City assemblyman who co-authored the bill.

"You wouldn't have to go through the tortuous process of divorce," said Luna, from the leftist Party of the Democratic Revolution, which has the most seats in the 66-member chamber.
'Til 2013 do us part? Mexico mulls 2-year marriage
DISCUSS!
Original posting by Braincrave Second Life staff on Nov 9, 2011 at http://www.braincrave.com/viewblog.php?id=668
About braincrave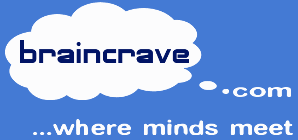 relationships/dating/braincrave
https://braincrave.com/c/relationships/dating/braincrave
braincrave
We all admire beauty, but the mind ultimately must be stimulated for maximum arousal. Longevity in relationships cannot occur without a meeting of the minds. And that is what Braincrave is: a dating venue where minds meet. Learn about the thoughts of your potential match on deeper topics... topics that spawn your own insights around what you think, the choices you make, and the actions you take.
We are a community of men and women who seek beauty and stimulation through our minds. We find ideas, education, and self-improvement sexy. We think intelligence is hot. But Braincrave is more than brains and I.Q. alone. We are curious. We have common sense. We value and offer wisdom. We experiment. We have great imaginations. We devour literacy. We are intellectually honest. We support and encourage each other to be better.
You might be lonely but you aren't alone.
Sep, 2017 update: Although Braincrave resulted in two confirmed marriages, the venture didn't meet financial targets. Rather than updating our outdated code base, we've removed all previous dating profiles and retained the articles that continue to generate interest. Moving to valME.io's platform supports dating profiles (which you are welcome to post) but won't allow typical date-matching functionality (e.g., location proximity, attribute similarity).
The Braincrave.com discussion group on Second Life was a twice-daily intellectual group discussions typically held at 12:00 PM SLT (PST) and 7:00 PM SLT. The discussions took place in Second Life group chat but are no longer formally scheduled or managed. The daily articles were used to encourage the discussions.