Home

/

America's lights are going out

0



Atlas Shrugged was not intended to be an instruction manual. Ayn Rand talked through Francisco d'Anconia about what it took to kill the motor of the world: "He stepped to the window and pointed to the skyscrapers of the city. He said that we had to extinguish the lights of the world, and when we would see the lights of New York go out, we would know that our job was done." Perhaps Paul Krugman should read the prophetic book. Rightly so, the resentment against the elite is growing stronger every day in America. As the government shrills attempted to talk about "green shoots" in the purported economic recovery, for many of us, especially those in the middle class, financial stability was falling apart. So many well-educated people are without jobs, sleeping in their cars, and looking to government assistance programs. British journalist Alan Hart says "Americans are the most uninformed, misinformed, dumbest, gullible people on the face of God's Earth." Perhaps he is right. Who is to blame for all this destruction? Perhaps it's the people who initiate force with guns to impose their will?
FTA:
While America's super-rich congratulate themselves on donating billions to charity, the rest of the country is worse off than ever. Long-term unemployment is rising and millions of Americans are struggling to survive. The gap between rich and poor is wider than ever and the middle class is disappearing...

Today the American way is often headed in the opposite direction: downward...

In a recent cover story titled "So long, middle class," the New York Post presented its readers with "25 statistics that prove that the middle class is being systematically wiped out of existence in America." Last week, the leading online columnist Arianna Huffington issued the almost apocalyptic warning that "America is in danger of becoming a Third World country."

...More than a year after the official end of the recession, the overall unemployment rate remains consistently above 9.5 percent. But this is just the official figure. When adjusted to include the people who have already given up looking for work or are barely surviving on the few hundred dollars they earn with a part-time job and are using up their savings, the real unemployment figure jumps to more than 17 percent...

In its current annual report, the US Department of Agriculture notes that "food insecurity" is on the rise, and that 50 million Americans couldn't afford to buy enough food to stay healthy at some point last year. One in eight American adults and one in four children now survive on government food stamps. These are unbelievable numbers for the world's richest nation...

Where did all the money go? All the enormous market gains and corporate earnings, the profits from the boom in the financial markets and the 110-percent increase in the gross national product in the last 30 years? It went to those who had always had more than enough already...

"The lights are going out all over America," Nobel economics laureate Paul Krugman wrote last week, and described communities that couldn't even afford to maintain their streets anymore.
On the Way Down - The Erosion of America's Middle Class
DISCUSS!
Original posting by Braincrave Second Life staff on Sep 2, 2010 at http://www.braincrave.com/viewblog.php?id=312
About braincrave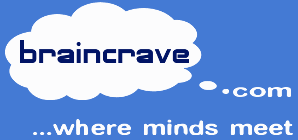 relationships/dating/braincrave
https://braincrave.com/c/relationships/dating/braincrave
braincrave
We all admire beauty, but the mind ultimately must be stimulated for maximum arousal. Longevity in relationships cannot occur without a meeting of the minds. And that is what Braincrave is: a dating venue where minds meet. Learn about the thoughts of your potential match on deeper topics... topics that spawn your own insights around what you think, the choices you make, and the actions you take.
We are a community of men and women who seek beauty and stimulation through our minds. We find ideas, education, and self-improvement sexy. We think intelligence is hot. But Braincrave is more than brains and I.Q. alone. We are curious. We have common sense. We value and offer wisdom. We experiment. We have great imaginations. We devour literacy. We are intellectually honest. We support and encourage each other to be better.
You might be lonely but you aren't alone.
Sep, 2017 update: Although Braincrave resulted in two confirmed marriages, the venture didn't meet financial targets. Rather than updating our outdated code base, we've removed all previous dating profiles and retained the articles that continue to generate interest. Moving to valME.io's platform supports dating profiles (which you are welcome to post) but won't allow typical date-matching functionality (e.g., location proximity, attribute similarity).
The Braincrave.com discussion group on Second Life was a twice-daily intellectual group discussions typically held at 12:00 PM SLT (PST) and 7:00 PM SLT. The discussions took place in Second Life group chat but are no longer formally scheduled or managed. The daily articles were used to encourage the discussions.