Home

/

War - can't we all just get along?

0



Besides death and taxes, there is arguably another clear constant in the world: war. Seemingly at all times, someone, somewhere, is always using violence to either get what they want or protect what they have. Out of all the potential moral issues debated, when violence is justified through war must be considered as among the most important.
The morality of war is hotly contested across the spectrum of ideals - from religion to Objectivism to pacifism. One of the more debated positions on war is known as just war theory, which effectively argues that war is sometimes morally right and of practical necessity. To determine whether or not a war is "just" (i.e., jus ad bellum), we evaluate certain criteria such as if the war is waged by a legitimate authority, or if there is a just cause, or if the intent is good. From there, advocates then argue other aspects of war (e.g., preemptive strike). But, clearly, there isn't anything in nature that specifically defines these standards as the proper criteria for disputes.
If we assume that there isn't any common authority upon which we can resolve disputes, and that all power is naturally arbitrary, should we accept that the state of nature is a state of war? In other words, should we just "deal with it?" Do you agree with John Stuart Mill - that some wars are worth having? Is world peace never possible?
FTA:
For these reasons I cannot join with those who cry Peace, peace. I cannot wish that this war should not have been engaged in by the North, or that being engaged in, it should be terminated on any conditions but such as would retain the whole of the Territories as free soil. I am not blind to the possibility that it may require a long war to lower the arrogance and tame the aggressive ambition of the slave-owners, to the point of either returning to the Union, or consenting to remain out of it with their present limits. But war, in a good cause, is not the greatest evil which a nation can suffer. War is an ugly thing, but not the ugliest of things: the decayed and degraded state of moral and patriotic feeling which thinks nothing worth a war, is worse. When a people are used as mere human instruments for firing cannon or thrusting bayonets, in the service and for the selfish purposes of a master, such war degrades a people. A war to protect other human beings against tyrannical injustice; a war to give victory to their own ideas of right and good, and which is their own war, carried on for an honest purpose by their free choice--is often the means of their regeneration. A man who has nothing which he is willing to fight for, nothing which he cares more about than he does about his personal safety, is a miserable creature, who has no chance of being free, unless made and kept so by the exertions of better men than himself. As long as justice and injustice have not terminated their ever renewing fight for ascendancy in the affairs of mankind, human beings must be willing, when need is, to do battle for the one against the other. I am far from saying that the present struggle, on the part of the Northern Americans, is wholly of this exalted character; that it has arrived at the stage of being altogether a war for justice, a war of principle. But there was from the beginning, and now is, a large infusion of that element in it; and this is increasing, will increase, and if the war lasts, will in the end predominate. Should that time come, not only will the greatest enormity which still exists among mankind as an institution, receive far earlier its coups de grâce than there has ever, until now, appeared any probability of; but in effecting this the Free States will have raised themselves to that elevated position in the scale of morality and dignity, which is derived from great sacrifices consciously made in a virtuous cause, and the sense of an inestimable benefit to all future ages, brought about by their own voluntary efforts.
The Contest in America, by John Stuart Mill
DISCUSS!
Original posting by Braincrave Second Life staff on Feb 28, 2011 at http://www.braincrave.com/viewblog.php?id=487
About braincrave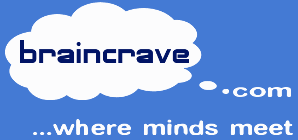 relationships/dating/braincrave
https://braincrave.com/c/relationships/dating/braincrave
braincrave
We all admire beauty, but the mind ultimately must be stimulated for maximum arousal. Longevity in relationships cannot occur without a meeting of the minds. And that is what Braincrave is: a dating venue where minds meet. Learn about the thoughts of your potential match on deeper topics... topics that spawn your own insights around what you think, the choices you make, and the actions you take.
We are a community of men and women who seek beauty and stimulation through our minds. We find ideas, education, and self-improvement sexy. We think intelligence is hot. But Braincrave is more than brains and I.Q. alone. We are curious. We have common sense. We value and offer wisdom. We experiment. We have great imaginations. We devour literacy. We are intellectually honest. We support and encourage each other to be better.
You might be lonely but you aren't alone.
Sep, 2017 update: Although Braincrave resulted in two confirmed marriages, the venture didn't meet financial targets. Rather than updating our outdated code base, we've removed all previous dating profiles and retained the articles that continue to generate interest. Moving to valME.io's platform supports dating profiles (which you are welcome to post) but won't allow typical date-matching functionality (e.g., location proximity, attribute similarity).
The Braincrave.com discussion group on Second Life was a twice-daily intellectual group discussions typically held at 12:00 PM SLT (PST) and 7:00 PM SLT. The discussions took place in Second Life group chat but are no longer formally scheduled or managed. The daily articles were used to encourage the discussions.