Today I learned that you can run a diesel engine car on waste vegetable oil (e.g., oil that's been used to cook). It is less harmful to the environment, less toxic to people and animals, and runs abo...

Don't expect gas prices to "tank" anytime soon. (Sorry, couldn't resist the pun.) Today I learned that Americans live in a distorted world when it comes to gas prices. The average price of gas across...

If we don't stand for something, then we stand for nothing. In her famous novel Atlas Shrugged, Ayn Rand asks through Dr. Robert Stadler: "Have you ever felt the longing for someone you could admire?...

In 2007, John Kanzius accidentally found a way to release and burn hydrogen from salt water with 13.56 MHz radio waves. Many people initially thought it was a hoax. Penn State professor Rustum Roy ve...

Nuclear energy was discovered in the context of war (specifically World War II). In the 1950s, the US Air Force tried to come up with an idea of putting a nuclear reactor on an airplane to keep it ru...

First, they teleported photons, then atoms and ions. Now one physicist has worked out how to do it with energy, a technique that has profound implications for the future of physics. Physicist Disc...
Before the 1950s, the future confronting the human race was bleak. With the global population increasing and becoming more dependent on energy-dense technologies to sustain its food supplies and risi...
About braincrave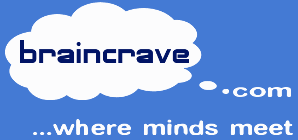 relationships/dating/braincrave
https://braincrave.com/c/relationships/dating/braincrave
braincrave
We all admire beauty, but the mind ultimately must be stimulated for maximum arousal. Longevity in relationships cannot occur without a meeting of the minds. And that is what Braincrave is: a dating venue where minds meet. Learn about the thoughts of your potential match on deeper topics... topics that spawn your own insights around what you think, the choices you make, and the actions you take.
We are a community of men and women who seek beauty and stimulation through our minds. We find ideas, education, and self-improvement sexy. We think intelligence is hot. But Braincrave is more than brains and I.Q. alone. We are curious. We have common sense. We value and offer wisdom. We experiment. We have great imaginations. We devour literacy. We are intellectually honest. We support and encourage each other to be better.
You might be lonely but you aren't alone.
Sep, 2017 update: Although Braincrave resulted in two confirmed marriages, the venture didn't meet financial targets. Rather than updating our outdated code base, we've removed all previous dating profiles and retained the articles that continue to generate interest. Moving to valME.io's platform supports dating profiles (which you are welcome to post) but won't allow typical date-matching functionality (e.g., location proximity, attribute similarity).
The Braincrave.com discussion group on Second Life was a twice-daily intellectual group discussions typically held at 12:00 PM SLT (PST) and 7:00 PM SLT. The discussions took place in Second Life group chat but are no longer formally scheduled or managed. The daily articles were used to encourage the discussions.