Home

/

Save someone's life

0



Generally, people refrain from taking action, assuming that someone else will do it. For example, take medical emergencies. Have you ever seen someone collapse because of a heart attack, expecting someone with better training than you to come to the rescue? For every minute that goes by, the victim's chance of living decreases by 10%. Although regular CPR might be better (or super sexy CPR more enjoyable), why not take 6 minutes out of your day and learn an easy technique that could possibly save someone's life? This is even something for which government laws appear to generally protect you. And, although it's better than "Another One Bites the Dust," do try not to laugh at the "Stayin' Alive" reference for the right "beat."
FTA:
Every three days, more Americans die from sudden cardiac arrest than the number who died in the 9-11 attacks. You can lessen this recurring loss by learning Continuous Chest Compression CPR, a hands-only CPR method that doubles a person's chance of surviving cardiac arrest. It's easy and does not require mouth-to-mouth contact, making it more likely bystanders will try to help, and it was developed here at the University of Arizona College of Medicine. "This video is worth sharing," said Gordon A. Ewy, MD, director of the UA Sarver Heart Center and one of the research pioneers who developed this method...

If you see someone collapse who isn't responsive and has trouble breathing:

1. Tell someone to call 911 or make the call yourself.

2. Position the person with the back on the floor. Place the heel of one hand on the center of the chest (between the nipples) and the heel of the other hand on top of the first. Lock your elbows, position your shoulders over your hands and use your upper-body weight to "fall" downward. Lift your hands slightly each time to allow the chest wall to recoil. Try to compress at 100 beats per minute and about 2 inches deep until emergency help arrives.

Note: Mouth-to-mouth CPR still is recommended for drowning and very small children."
Learn Continuous Chest Compression CPR with Sarver Heart Center's Newest Video
DISCUSS!
Original posting by Braincrave Second Life staff on Sep 24, 2010 at http://www.braincrave.com/viewblog.php?id=334
About braincrave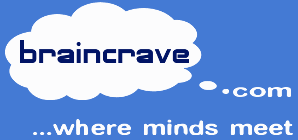 relationships/dating/braincrave
https://braincrave.com/c/relationships/dating/braincrave
braincrave
We all admire beauty, but the mind ultimately must be stimulated for maximum arousal. Longevity in relationships cannot occur without a meeting of the minds. And that is what Braincrave is: a dating venue where minds meet. Learn about the thoughts of your potential match on deeper topics... topics that spawn your own insights around what you think, the choices you make, and the actions you take.
We are a community of men and women who seek beauty and stimulation through our minds. We find ideas, education, and self-improvement sexy. We think intelligence is hot. But Braincrave is more than brains and I.Q. alone. We are curious. We have common sense. We value and offer wisdom. We experiment. We have great imaginations. We devour literacy. We are intellectually honest. We support and encourage each other to be better.
You might be lonely but you aren't alone.
Sep, 2017 update: Although Braincrave resulted in two confirmed marriages, the venture didn't meet financial targets. Rather than updating our outdated code base, we've removed all previous dating profiles and retained the articles that continue to generate interest. Moving to valME.io's platform supports dating profiles (which you are welcome to post) but won't allow typical date-matching functionality (e.g., location proximity, attribute similarity).
The Braincrave.com discussion group on Second Life was a twice-daily intellectual group discussions typically held at 12:00 PM SLT (PST) and 7:00 PM SLT. The discussions took place in Second Life group chat but are no longer formally scheduled or managed. The daily articles were used to encourage the discussions.