Home

/

Vive La Revolution!

0



France is well-known for its protests, one of its most famous being the French Revolution and the storming of the Bastille. There was violence. There was bloodshed. The king was executed. The French seem to protest everything. The French government recently and overwhelmingly approved a ban on burqas (or any veils that cover the face). Two French women are protesting the ban, defending the voluntary choices of people to wear what they want. Their non-violent and risque video ridicules the law with the Beastie Boys' "Hey Fuck You" playing in the background. Putting aside for a moment that many Islamic scholars claim the niqab is not obligatory in Islam, what do you think of their protest and the law?
FTA:
Two French female students have made a film of the pair of them strolling through the streets of Paris in a niqab, bare legs and mini-shorts as a critique of France's recently passed law. Calling themselves the "Niqabitches," the veiled ladies can be seen strutting past prime ministerial offices and various government ministries with a black veil leaving only their eyes visible, but with their long legs, naked bare black high heels...

At one stage in the film, the two women approach the entrance to the ministry of immigration and national identity, only to be told by a policeman to go elsewhere. However, a policewoman also present is delighted by their clothes. "I love your outfit, is it to do with the new law?" she asks. "Yes, we want to de-dramatise the situation," one girl replies. "It's brilliant. Can I take a photo?" asks the policewoman, who will soon be required to fine public niqab wearers.

In an opinion piece published on the news website, rue89, the anonymous duo - political science and communication students in their twenties - said the film was a tongue-in-cheek way of criticising France's niqab ban, which the Senate passed last month and is due to go into force early next year.

"To put a simple burka on would have been too simple. So we asked ourselves: 'how would the authorities react when faced with women wearing a burka and mini-shorts?," asked the students, one of whom is a Muslim. "We were not looking to attack or degrade the image of Muslim fundamentalists - each to their own - but rather to question politicians who voted for this law that we consider clearly unconstitutional," they said... Once the law is in force, a woman who chooses to defy the ban will receive a fine of 150 euros (£125) or a course of citizenship lessons. A man who forces a woman to go veiled will be fined 30,000 euros (£25,000) and serve a jail term.
French women cause a stir in niqab and hot pants in anti-burka ban protest
DISCUSS!
Original posting by Braincrave Second Life staff on Oct 9, 2010 at http://www.braincrave.com/viewblog.php?id=345
About braincrave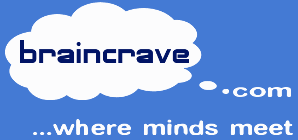 relationships/dating/braincrave
https://braincrave.com/c/relationships/dating/braincrave
braincrave
We all admire beauty, but the mind ultimately must be stimulated for maximum arousal. Longevity in relationships cannot occur without a meeting of the minds. And that is what Braincrave is: a dating venue where minds meet. Learn about the thoughts of your potential match on deeper topics... topics that spawn your own insights around what you think, the choices you make, and the actions you take.
We are a community of men and women who seek beauty and stimulation through our minds. We find ideas, education, and self-improvement sexy. We think intelligence is hot. But Braincrave is more than brains and I.Q. alone. We are curious. We have common sense. We value and offer wisdom. We experiment. We have great imaginations. We devour literacy. We are intellectually honest. We support and encourage each other to be better.
You might be lonely but you aren't alone.
Sep, 2017 update: Although Braincrave resulted in two confirmed marriages, the venture didn't meet financial targets. Rather than updating our outdated code base, we've removed all previous dating profiles and retained the articles that continue to generate interest. Moving to valME.io's platform supports dating profiles (which you are welcome to post) but won't allow typical date-matching functionality (e.g., location proximity, attribute similarity).
The Braincrave.com discussion group on Second Life was a twice-daily intellectual group discussions typically held at 12:00 PM SLT (PST) and 7:00 PM SLT. The discussions took place in Second Life group chat but are no longer formally scheduled or managed. The daily articles were used to encourage the discussions.