Home

/

Freedom - the opposite of government

0



Granted, not everyone values freedom and wants to be free. But why do so many people think that prosperity is greater the larger/more powerful government is? Given how terrible the economy is, and given how unhappy so many are, what will it take for people to associate that both of these conditions worsened the more government grew?
FTA:
The 2010 Index of Economic Freedom lowers the ranking of the United States to eighth out of 179 nations - behind Canada! A year ago, it ranked sixth, ahead of Canada.

Don't say it's Barack Obama's fault. Half the data used in the index is from George W. Bush's final six months in office. This is a bipartisan problem.

For the past 16 years, the index has ranked the world's countries on the basis of their economic freedom - or lack thereof. Ten criteria are used: freedoms related to business, trade, fiscal matters, monetary matters, investment, finance, labor, government spending, property rights, and freedom from corruption.

The top 10 countries are: Hong Kong, Singapore, Australia, New Zealand, Ireland, Switzerland, Canada, the United States, Denmark, and Chile.

...the index defines "economic freedom" to mean: "You can follow your dreams, express yourself, create a business, do whatever job you want. Government doesn't run labor markets, or plan what business you can open, or over-regulate you."

We asked Beech about the U.S. ranking. "For first time in 16 years, the United States fell from the 'totally free' to 'mostly free' group. That's a terrible development," he said...

Why is the United States falling behind? "Our spending has been excessive... We have the highest corporate tax rate in the world. (Government) takeovers of industries, subsidizing industries... these are the kinds of moves that happen in Third World countries.
Freer Is Better - Measuring economic liberty around the world
(You can find the full report at The Link Between Economic Opportunity & Prosperity - The 2010 Index of Economic Freedom, which covers 183 countries across 10 specific freedoms such as trade freedom, business freedom, investment freedom, and property rights)
DISCUSS!
Original posting by Braincrave Second Life staff on Oct 15, 2010 at http://www.braincrave.com/viewblog.php?id=350
About braincrave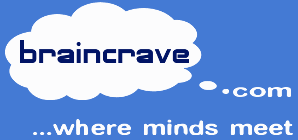 relationships/dating/braincrave
https://braincrave.com/c/relationships/dating/braincrave
braincrave
We all admire beauty, but the mind ultimately must be stimulated for maximum arousal. Longevity in relationships cannot occur without a meeting of the minds. And that is what Braincrave is: a dating venue where minds meet. Learn about the thoughts of your potential match on deeper topics... topics that spawn your own insights around what you think, the choices you make, and the actions you take.
We are a community of men and women who seek beauty and stimulation through our minds. We find ideas, education, and self-improvement sexy. We think intelligence is hot. But Braincrave is more than brains and I.Q. alone. We are curious. We have common sense. We value and offer wisdom. We experiment. We have great imaginations. We devour literacy. We are intellectually honest. We support and encourage each other to be better.
You might be lonely but you aren't alone.
Sep, 2017 update: Although Braincrave resulted in two confirmed marriages, the venture didn't meet financial targets. Rather than updating our outdated code base, we've removed all previous dating profiles and retained the articles that continue to generate interest. Moving to valME.io's platform supports dating profiles (which you are welcome to post) but won't allow typical date-matching functionality (e.g., location proximity, attribute similarity).
The Braincrave.com discussion group on Second Life was a twice-daily intellectual group discussions typically held at 12:00 PM SLT (PST) and 7:00 PM SLT. The discussions took place in Second Life group chat but are no longer formally scheduled or managed. The daily articles were used to encourage the discussions.