Former NSA employee Thomas Drake has a wife and 5 sons, one of whom has significant health problems. But, understanding the risks to him and his family, he couldn't remain silent and be complicit in...

No, they aren't Nazi concentration camps. But they are similar (and very similar to when the US government rounded up 120,000 Americans citizens of Japanese descent during WWII, an action with which...

Wait - you're upset because the government promised you something and then did the exact opposite? This is government's modus operandi - why all the fuss? Look, just vote for the other party next tim...

In his prophetic novel 1984, George Orwell described a facecrime: "It was terribly dangerous to let your thoughts wander when you were in any public place or within range of a telescreen. The smalles...

The statist argument is always the same: "If you have nothing to hide, why do you care?" The government can attach a GPS device to your car and monitor your movements, and it's perfectly legal. And n...

Sure, blame it on women and children. FTA: "Every Google web search could be stored for up to two years under a controversial new EU plan that has the backing of more than 300 Euro-MEPs... The dec...

School used student laptop webcams to spy on them at school and home School-sanctioned privacy intrusion? "Schools are only interested in a child's best interests" claim those who ignore knowledge...
About braincrave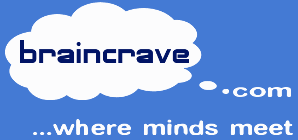 relationships/dating/braincrave
https://braincrave.com/c/relationships/dating/braincrave
braincrave
We all admire beauty, but the mind ultimately must be stimulated for maximum arousal. Longevity in relationships cannot occur without a meeting of the minds. And that is what Braincrave is: a dating venue where minds meet. Learn about the thoughts of your potential match on deeper topics... topics that spawn your own insights around what you think, the choices you make, and the actions you take.
We are a community of men and women who seek beauty and stimulation through our minds. We find ideas, education, and self-improvement sexy. We think intelligence is hot. But Braincrave is more than brains and I.Q. alone. We are curious. We have common sense. We value and offer wisdom. We experiment. We have great imaginations. We devour literacy. We are intellectually honest. We support and encourage each other to be better.
You might be lonely but you aren't alone.
Sep, 2017 update: Although Braincrave resulted in two confirmed marriages, the venture didn't meet financial targets. Rather than updating our outdated code base, we've removed all previous dating profiles and retained the articles that continue to generate interest. Moving to valME.io's platform supports dating profiles (which you are welcome to post) but won't allow typical date-matching functionality (e.g., location proximity, attribute similarity).
The Braincrave.com discussion group on Second Life was a twice-daily intellectual group discussions typically held at 12:00 PM SLT (PST) and 7:00 PM SLT. The discussions took place in Second Life group chat but are no longer formally scheduled or managed. The daily articles were used to encourage the discussions.