Home

/

Religion and moral truths

0



Can a moral relativist and moral absolutist have an objective debate on morality if you don't share the same core values? In physics, a scientist will say that time is relative, but he will not say that time doesn't exist. A moral relativist is someone who claims there aren't any absolute truths or, said another way, the difference between good and evil is one of perspective. Those who are religious generally claim absolutist moral principles, but even a cursory look reveals that their application is relative. Should the determination of right and wrong be based on actual knowledge or the absence of knowledge (i.e., faith/belief)? What makes one's religious beliefs more right or wrong than another's (e.g., on what basis do you compare the Hebrew Bible to the Christian Bible to the Qur'an)? On what basis is a religious person superior to an atheist from an ethical perspective? Can an atheist live a moral life? Is moral behavior described in religious frameworks analogous to "civilized" behavior? Is there any rational basis on which to claim that one type of behavior is better than another, or is the collectivist attitude of "majority rules" the best framework?
FTA:
Morality must relate, at some level, to the well-being of conscious creatures. If there are more and less effective ways for us to seek happiness and to avoid misery in this world - and there clearly are - then there are right and wrong answers to questions of morality... Religious ideas about good and evil tend to focus on how to achieve well-being in the next life, and this makes them terrible guides to securing it in this one. Of course, there are a few gems to be found in every religious tradition, but in so far as these precepts are wise and useful they are not, in principle, religious. You do not need to believe that the Bible was dictated by the Creator of the Universe, or that Jesus Christ was his son, to see the wisdom and utility of following the Golden Rule.

The problem with religious morality is that it often causes people to care about the wrong things, leading them to make choices that needlessly perpetuate human suffering. Consider the Catholic Church: This is an institution that excommunicates women who want to become priests, but it does not excommunicate male priests who rape children. The Church is more concerned about stopping contraception than stopping genocide. It is more worried about gay marriage than about nuclear proliferation. When we realize that morality relates to questions of human and animal well-being, we can see that the Catholic Church is as confused about morality as it is about cosmology. It is not offering an alternative moral framework; it is offering a false one...

Even the faithful can't really get their deepest moral principles from religion - because books like the Bible and the Qur'an are full of barbaric injunctions that all decent and sane people must now reinterpret or ignore. How is it that most Jews, Christians, and Muslims are opposed to slavery? You don't get this moral insight from scripture, because the God of Abraham expects us to keep slaves. Consequently, even religious fundamentalists draw many of their moral positions from a wider conversation about human values that is not, in principle, religious. We are the guarantors of the wisdom we find in scripture, such as it is. And we are the ones who must ignore God when he tells us to kill people for working on the Sabbath.
The Moral Landscape: Q & A with Sam Harris
DISCUSS!
Original posting by Braincrave Second Life staff on Aug 30, 2010 at http://www.braincrave.com/viewblog.php?id=309
About braincrave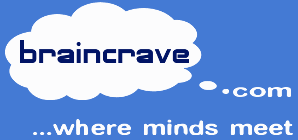 relationships/dating/braincrave
https://braincrave.com/c/relationships/dating/braincrave
braincrave
We all admire beauty, but the mind ultimately must be stimulated for maximum arousal. Longevity in relationships cannot occur without a meeting of the minds. And that is what Braincrave is: a dating venue where minds meet. Learn about the thoughts of your potential match on deeper topics... topics that spawn your own insights around what you think, the choices you make, and the actions you take.
We are a community of men and women who seek beauty and stimulation through our minds. We find ideas, education, and self-improvement sexy. We think intelligence is hot. But Braincrave is more than brains and I.Q. alone. We are curious. We have common sense. We value and offer wisdom. We experiment. We have great imaginations. We devour literacy. We are intellectually honest. We support and encourage each other to be better.
You might be lonely but you aren't alone.
Sep, 2017 update: Although Braincrave resulted in two confirmed marriages, the venture didn't meet financial targets. Rather than updating our outdated code base, we've removed all previous dating profiles and retained the articles that continue to generate interest. Moving to valME.io's platform supports dating profiles (which you are welcome to post) but won't allow typical date-matching functionality (e.g., location proximity, attribute similarity).
The Braincrave.com discussion group on Second Life was a twice-daily intellectual group discussions typically held at 12:00 PM SLT (PST) and 7:00 PM SLT. The discussions took place in Second Life group chat but are no longer formally scheduled or managed. The daily articles were used to encourage the discussions.