Home

/

TIL a Kelo v. New London judge regrets his decision

0



Today I learned that Connecticut Supreme Court Justice Richard Palmer is "sorry" for the way he voted in the infamous eminent domain Kelo v. New London case.
In that case, the US Supreme Court affirmed the Connecticut court's decision that it's perfectly legal for the government to steal people's homes and turn them over to corporations. As a result, Susette Kelo lost her home. However, the corporation who got possession of the land never got the financing for the intended project, so the land was never developed.
A city dump now sits where Susette Kelo's home once stood.
We don't know about you, but "sorry" just doesn't seem to cut it as it doesn't have the makings of a good apology. We also don't expect to see apologies from any of the five US Supreme Court so-called "justices" who upheld Palmer's awful decision (i.e., John Paul Stevens, Anthony Kennedy, David Souter, Ruth Bader Ginsburg, and Stephen Breyer).
For shame.
I faced that situation at a dinner honoring the Connecticut Supreme Court at the New Haven Lawn Club on May 11, 2010. That night I had delivered the keynote address on the U.S. Supreme Court's infamous 5-4 decision in Kelo v. New London. Susette Kelo was in the audience and I used the occasion to tell her personal story, as documented in my book "Little Pink House."

Afterward, Susette and I were talking in a small circle of people when we were approached by Justice Richard N. Palmer. Tall and imposing, he is one of the four justices who voted with the 4-3 majority against Susette and her neighbors. Facing me, he said: "Had I known all of what you just told us, I would have voted differently."

I was speechless. So was Susette. One more vote in her favor by the Connecticut Supreme Court would have changed history. The case probably would not have advanced to the U.S. Supreme Court, and Susette and her neighbors might still be in their homes.

Then Justice Palmer turned to Susette, took her hand and offered a heartfelt apology. Tears trickled down her red cheeks. It was the first time in the 12-year saga that anyone had uttered the words "I'm sorry."

It was all she could do to whisper the words: "Thank you."

Then Justice Palmer let go of her hand and walked off.
Apology Adds An Epilogue To Kelo Case. Supreme Court Justice's Startling Apology Adds Human Context To Tough Ruling
What have you learned recently?
DISCUSS!
Original posting by Braincrave Second Life staff on Sep 20, 2011 at http://www.braincrave.com/viewblog.php?id=647
About braincrave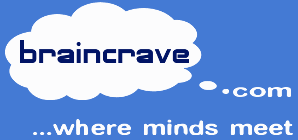 relationships/dating/braincrave
https://braincrave.com/c/relationships/dating/braincrave
braincrave
We all admire beauty, but the mind ultimately must be stimulated for maximum arousal. Longevity in relationships cannot occur without a meeting of the minds. And that is what Braincrave is: a dating venue where minds meet. Learn about the thoughts of your potential match on deeper topics... topics that spawn your own insights around what you think, the choices you make, and the actions you take.
We are a community of men and women who seek beauty and stimulation through our minds. We find ideas, education, and self-improvement sexy. We think intelligence is hot. But Braincrave is more than brains and I.Q. alone. We are curious. We have common sense. We value and offer wisdom. We experiment. We have great imaginations. We devour literacy. We are intellectually honest. We support and encourage each other to be better.
You might be lonely but you aren't alone.
Sep, 2017 update: Although Braincrave resulted in two confirmed marriages, the venture didn't meet financial targets. Rather than updating our outdated code base, we've removed all previous dating profiles and retained the articles that continue to generate interest. Moving to valME.io's platform supports dating profiles (which you are welcome to post) but won't allow typical date-matching functionality (e.g., location proximity, attribute similarity).
The Braincrave.com discussion group on Second Life was a twice-daily intellectual group discussions typically held at 12:00 PM SLT (PST) and 7:00 PM SLT. The discussions took place in Second Life group chat but are no longer formally scheduled or managed. The daily articles were used to encourage the discussions.