Home

/

TIL drinking eight glasses of water a day is bunk

0



Today I learned that the accepted wisdom of drinking eight glasses of water a day, including the accompanying reminder that beverages containing caffeine and alcohol do not count, is not supported by ANY scientific proof. In fact, such large amounts are not needed and can even be harmful (e.g., water intoxication, over 300 pollutants in tap water).
(Picks up a beer...) Cheers!
It has become accepted wisdom: "Drink at least eight glasses of water a day!" Not necessarily, says DMS physician Heinz Valtin, MD. The universal advice that has made guzzling water a national pastime is more urban myth than medical dogma and appears to lack scientific proof, he found.

In an invited review published online by the American Journal of Physiology August 8, Valtin, the Vail and Hampers professor emeritus of physiology at Dartmouth Medical School, reports no supporting evidence to back this popular counsel, commonly known as "8 x 8" (for eight, eight-ounce glasses)...

Valtin thinks the notion may have started when the Food and Nutrition Board of the National Research Council recommended approximately "1 milliliter of water for each calorie of food," which would amount to roughly two to two-and-a-half quarts per day (64 to 80 ounces). Although in its next sentence, the Board stated "most of this quantity is contained in prepared foods," that last sentence may have been missed, so that the recommendation was erroneously interpreted as how much water one should drink each day.

He found no scientific studies in support of 8 x 8. Rather, surveys of fluid intake on healthy adults of both genders, published as peer-reviewed documents, strongly suggest that such large amounts are not needed. His conclusion is supported by published studies showing that caffeinated drinks, such as most coffee, tea and soft drinks, may indeed be counted toward the daily total. He also points to the quantity of published experiments that attest to the capability of the human body for maintaining proper water balance...

Other claims discredited by scientific evidence that Valtin discusses include:

Thirst Is Too Late. It is often stated that by the time people are thirsty, they are already dehydrated. On the contrary, thirst begins when the concentration of blood (an accurate indicator of our state of hydration) has risen by less than two percent, whereas most experts would define dehydration as beginning when that concentration has risen by at least five percent

Dark Urine Means Dehydration. At normal urinary volume and color, the concentration of the blood is within the normal range and nowhere near the values that are seen in meaningful dehydration. Therefore, the warning that dark urine reflects dehydration is alarmist and false in most instances.
"Drink at Least 8 Glasses of Water a Day" - Really? Dartmouth Professor Finds No Scientific Evidence for '8 x 8'
(You can find the complete scientific study at the American Journal of Physiology)
What did you learn recently?
DISCUSS!
Original posting by Braincrave Second Life staff on Jul 5, 2011 at http://www.braincrave.com/viewblog.php?id=593
About braincrave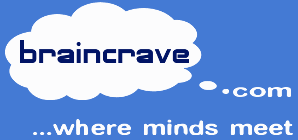 relationships/dating/braincrave
https://braincrave.com/c/relationships/dating/braincrave
braincrave
We all admire beauty, but the mind ultimately must be stimulated for maximum arousal. Longevity in relationships cannot occur without a meeting of the minds. And that is what Braincrave is: a dating venue where minds meet. Learn about the thoughts of your potential match on deeper topics... topics that spawn your own insights around what you think, the choices you make, and the actions you take.
We are a community of men and women who seek beauty and stimulation through our minds. We find ideas, education, and self-improvement sexy. We think intelligence is hot. But Braincrave is more than brains and I.Q. alone. We are curious. We have common sense. We value and offer wisdom. We experiment. We have great imaginations. We devour literacy. We are intellectually honest. We support and encourage each other to be better.
You might be lonely but you aren't alone.
Sep, 2017 update: Although Braincrave resulted in two confirmed marriages, the venture didn't meet financial targets. Rather than updating our outdated code base, we've removed all previous dating profiles and retained the articles that continue to generate interest. Moving to valME.io's platform supports dating profiles (which you are welcome to post) but won't allow typical date-matching functionality (e.g., location proximity, attribute similarity).
The Braincrave.com discussion group on Second Life was a twice-daily intellectual group discussions typically held at 12:00 PM SLT (PST) and 7:00 PM SLT. The discussions took place in Second Life group chat but are no longer formally scheduled or managed. The daily articles were used to encourage the discussions.