Liberals call conservatives names, claiming they are the bane of existence and the cause of all the problems in the world. Conservatives do the same to liberals. The hate spreads. The violence spread...

Among the New Year's resolutions made, it's likely that some have resolved to file for divorce this year. As always, the government is only too happy to help. Why? Any question about government start...

Let's say you're a woman and you're looking for a roommate to share the rent. Should it be illegal to ask for female candidates only? Of course not. That would be absurd. But did you know that the sa...

And they say that justice is blind... HA! The courts don't even try to hide their unequal treatment of genders in court anymore. They are now cocky enough that they can actually publicly state their...

Christina Hoff Sommers wrote in her book The War Against Boys: How Misguided Feminism Is Harming Our Young Men that "it's a bad time to be a boy." Certainly, government curriculums in schools is misg...

In the novel To Kill a Mockingbird, Scout says to Jem: 'Naw, Jem, I think there's just one kind of folks. Folks.' With that in mind, has Morgan Freeman discovered the way to get rid of all racism...

Many women complain that they are discriminated against, yet they consider this fair. Let this sink in for a moment: "men accounted for 97 percent of the payers in alimony cases in 2008." How many wo...

Recently, past Ku Klux Klan member and the US's longest-acting Senator Robert Byrd died. In 1944 (2 years before he went to work for the government), he wrote "I shall never fight in the armed forces...

On this Father's Day, perhaps it's proper to be reminded of all of the good fathers who are not allowed to see their children just because they got divorced. This occurs all across the world. Putting...

FTA: "The High Court's award of a £215,000 divorce payout to the former wife of a leading barrister - 25 years after the couple split - is a terrible blow to those who rightly believe that women are...

Advert for 'reliable workers' banned as discrimination by Jobcentre Plus The boss of a recruitment firm said she was told she could not place an advert for "reliable workers" because it discrimina...
About braincrave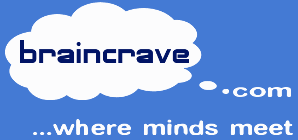 relationships/dating/braincrave
https://braincrave.com/c/relationships/dating/braincrave
braincrave
We all admire beauty, but the mind ultimately must be stimulated for maximum arousal. Longevity in relationships cannot occur without a meeting of the minds. And that is what Braincrave is: a dating venue where minds meet. Learn about the thoughts of your potential match on deeper topics... topics that spawn your own insights around what you think, the choices you make, and the actions you take.
We are a community of men and women who seek beauty and stimulation through our minds. We find ideas, education, and self-improvement sexy. We think intelligence is hot. But Braincrave is more than brains and I.Q. alone. We are curious. We have common sense. We value and offer wisdom. We experiment. We have great imaginations. We devour literacy. We are intellectually honest. We support and encourage each other to be better.
You might be lonely but you aren't alone.
Sep, 2017 update: Although Braincrave resulted in two confirmed marriages, the venture didn't meet financial targets. Rather than updating our outdated code base, we've removed all previous dating profiles and retained the articles that continue to generate interest. Moving to valME.io's platform supports dating profiles (which you are welcome to post) but won't allow typical date-matching functionality (e.g., location proximity, attribute similarity).
The Braincrave.com discussion group on Second Life was a twice-daily intellectual group discussions typically held at 12:00 PM SLT (PST) and 7:00 PM SLT. The discussions took place in Second Life group chat but are no longer formally scheduled or managed. The daily articles were used to encourage the discussions.