What a completely ridiculous statement, right? Calling Ron Paul a progressive? So why are some prominent progressives suggesting that Ron Paul is more progressive than Obama? Liberals and progress...
Ron Paul just came out with a plan to cut $1 trillion from the US's federal budget and severely curtail entitlement programs. According to the "Plan to Restore America," it cuts $1 trillion in spendi...

When it comes to politics, it's difficult to say "liberals believe this" or "conservatives believe that." After all, within each political ideology, there are many views; sometimes even views that se...

Ron Paul has entered the US presidential race for the third time as a Republican. But he's not really a Republican - he's a Libertarian. Ron Paul, like all Libertarians, is always talking about limit...

Putting aside the debates as to whether or not social psychology is less rigorous because it is a soft science, or whether or not it is really science at all, how closely do our political choices mir...

Let's assume for a moment that morality is a system of values that a group of individuals (i.e., society) must generally follow in order to live. Let's also assume that the closer individuals get to...

Some people have problems understanding new ideas with which they are unfamiliar and so unintentionally misrepresent or summarize those ideas. Perhaps these are innocent errors. However, there are ot...

Libertarians and others who don't like government (e.g., anarchists) are always talking about limiting and shutting down government programs. Yet they continue to use the benefits of these programs....
I was reading an article from a Libertarian today that suggested that people will never change their mindset (i.e., of supporting the government) by talking to them about principles and the philosoph...

As those of you in the US enjoy the holiday, thought you might want to learn about the true story of thanksgiving - this might make some interesting conversation around the dinner table... it's calle...

Which do you consider more delusional: flying a plane into a government building in retaliation of government abuse or believing that the government exists to protect your individual rights? If yo...
About braincrave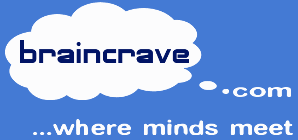 relationships/dating/braincrave
https://braincrave.com/c/relationships/dating/braincrave
braincrave
We all admire beauty, but the mind ultimately must be stimulated for maximum arousal. Longevity in relationships cannot occur without a meeting of the minds. And that is what Braincrave is: a dating venue where minds meet. Learn about the thoughts of your potential match on deeper topics... topics that spawn your own insights around what you think, the choices you make, and the actions you take.
We are a community of men and women who seek beauty and stimulation through our minds. We find ideas, education, and self-improvement sexy. We think intelligence is hot. But Braincrave is more than brains and I.Q. alone. We are curious. We have common sense. We value and offer wisdom. We experiment. We have great imaginations. We devour literacy. We are intellectually honest. We support and encourage each other to be better.
You might be lonely but you aren't alone.
Sep, 2017 update: Although Braincrave resulted in two confirmed marriages, the venture didn't meet financial targets. Rather than updating our outdated code base, we've removed all previous dating profiles and retained the articles that continue to generate interest. Moving to valME.io's platform supports dating profiles (which you are welcome to post) but won't allow typical date-matching functionality (e.g., location proximity, attribute similarity).
The Braincrave.com discussion group on Second Life was a twice-daily intellectual group discussions typically held at 12:00 PM SLT (PST) and 7:00 PM SLT. The discussions took place in Second Life group chat but are no longer formally scheduled or managed. The daily articles were used to encourage the discussions.