Home

/

Teach a man to fish

0



In group chat, we recently went on a tangent to discuss the effectiveness of charity. (To quote one of our Braincravers, "teach a man to fish and he'll stay drunk on a boat.") Benjamin Franklin observed "that the more public provisions were made for the poor, the less they provided for themselves, and of course became poorer. And, on the contrary, the less was done for them, the more they did for themselves, and became richer." Instead of just giving money away, would the philanthropists of the world be more effective at accomplishing their goals if they put their resources into building businesses?
FTA:
The Mexican billionaire, who Forbes still lists as the world's richest man, said in 2007 that he could do more to help fight poverty by building businesses than by "being a Santa Clause."

Mr. Slim's signature also has been noticeably absent from the Gates-Buffett Giving Pledge. At a conference in Syndey last month, Mr. Slim said that charity accomplishes little.

"The only way to fight poverty is with employment," he said. "Trillions of dollars have been given to charity in the last 50 years, and they don't solve anything."

...Now Mr. Slim isn't un-charitable. He has contributed hundreds of millions of dollars to his foundation and has funded millions of dollars in joint-venture projects with the Bill and Melinda Gates Foundation.

So he clearly isn't against charity entirely. His point seems to be that society would benefit more if the wealthy channeled their creative energies and talents toward building job-creating businesses rather than doling out cash. It is the 21st century billionaire version of the old adage, "give a man a fish and he eats for a day, teach him to fish and he eats for a lifetime."

...Would Bill Gates and Warren Buffett be doing more for society by putting their time and money into new businesses rather than funding philanthropy? Has philanthropy solved any major social problems in the past 50 years?
World's Richest Man: 'Charity Doesn't Solve Anything'
DISCUSS!
Original posting by Braincrave Second Life staff on Oct 20, 2010 at http://www.braincrave.com/viewblog.php?id=355
About braincrave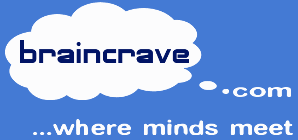 relationships/dating/braincrave
https://braincrave.com/c/relationships/dating/braincrave
braincrave
We all admire beauty, but the mind ultimately must be stimulated for maximum arousal. Longevity in relationships cannot occur without a meeting of the minds. And that is what Braincrave is: a dating venue where minds meet. Learn about the thoughts of your potential match on deeper topics... topics that spawn your own insights around what you think, the choices you make, and the actions you take.
We are a community of men and women who seek beauty and stimulation through our minds. We find ideas, education, and self-improvement sexy. We think intelligence is hot. But Braincrave is more than brains and I.Q. alone. We are curious. We have common sense. We value and offer wisdom. We experiment. We have great imaginations. We devour literacy. We are intellectually honest. We support and encourage each other to be better.
You might be lonely but you aren't alone.
Sep, 2017 update: Although Braincrave resulted in two confirmed marriages, the venture didn't meet financial targets. Rather than updating our outdated code base, we've removed all previous dating profiles and retained the articles that continue to generate interest. Moving to valME.io's platform supports dating profiles (which you are welcome to post) but won't allow typical date-matching functionality (e.g., location proximity, attribute similarity).
The Braincrave.com discussion group on Second Life was a twice-daily intellectual group discussions typically held at 12:00 PM SLT (PST) and 7:00 PM SLT. The discussions took place in Second Life group chat but are no longer formally scheduled or managed. The daily articles were used to encourage the discussions.