Home

/

What's worth dying for?

0



In the movie Braveheart, William Wallace says, "Every man dies, not every man really lives." For thousands of years, people have thought about the values to live for. Aristotle suggest we should live for eudaimonia (happiness). Our lives are spent in pursuit of values, but rarely do we think in terms of values so important that we wouldn't want to live without them. Historically, many wars were fought by people in the name of causes or ideals; they refused to live without them. Are ideals worth dying for? When is dying for something or someone worth it? Who or what is more important to you than life itself?
FTA:
Are some things still worth dying for? Is the American idea [...an open society, consent of the governed, enumerated powers, Federalist 10, pluralism, due process, transparency ... the whole democratic roil]* one such thing?

...what if we chose to accept the fact that every few years, despite all reasonable precautions, some hundreds or thousands of us may die in the sort of ghastly terrorist attack that a democratic republic cannot 100-percent protect itself from without subverting the very principles that make it worth protecting?

...Would it be monstrous to refer to the 40,000-plus domestic highway deaths we accept each year because the mobility and autonomy of the car are evidently worth that high price? Is monstrousness why no serious public figure now will speak of the delusory trade-off of liberty for safety that Ben Franklin warned about more than 200 years ago? What exactly has changed between Franklin's time and ours? Why now can we not have a serious national conversation about sacrifice, the inevitability of sacrifice - either of (a) some portion of safety or (b) some portion of the rights and protections that make the American idea so incalculably precious?

...What are the effects on the American idea of Guantánamo, Abu Ghraib, Patriot Acts I and II, warrantless surveillance, Executive Order 13233, corporate contractors performing military functions, the Military Commissions Act, NSPD 51, etc., etc.? Assume for a moment that some of these measures really have helped make our persons and property safer - are they worth it? Where and when was the public debate on whether they're worth it? Was there no such debate because we're not capable of having or demanding one? Why not? Have we actually become so selfish and scared that we don't even want to consider whether some things trump safety?
DISCUSS!
Original posting by Braincrave Second Life staff on Sep 23, 2010 at http://www.braincrave.com/viewblog.php?id=333
About braincrave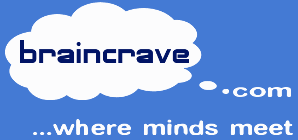 relationships/dating/braincrave
https://braincrave.com/c/relationships/dating/braincrave
braincrave
We all admire beauty, but the mind ultimately must be stimulated for maximum arousal. Longevity in relationships cannot occur without a meeting of the minds. And that is what Braincrave is: a dating venue where minds meet. Learn about the thoughts of your potential match on deeper topics... topics that spawn your own insights around what you think, the choices you make, and the actions you take.
We are a community of men and women who seek beauty and stimulation through our minds. We find ideas, education, and self-improvement sexy. We think intelligence is hot. But Braincrave is more than brains and I.Q. alone. We are curious. We have common sense. We value and offer wisdom. We experiment. We have great imaginations. We devour literacy. We are intellectually honest. We support and encourage each other to be better.
You might be lonely but you aren't alone.
Sep, 2017 update: Although Braincrave resulted in two confirmed marriages, the venture didn't meet financial targets. Rather than updating our outdated code base, we've removed all previous dating profiles and retained the articles that continue to generate interest. Moving to valME.io's platform supports dating profiles (which you are welcome to post) but won't allow typical date-matching functionality (e.g., location proximity, attribute similarity).
The Braincrave.com discussion group on Second Life was a twice-daily intellectual group discussions typically held at 12:00 PM SLT (PST) and 7:00 PM SLT. The discussions took place in Second Life group chat but are no longer formally scheduled or managed. The daily articles were used to encourage the discussions.