Obama has broken many promises. That's par for the course when you're a politician. People know (and sadly accept) that politicians aren't going to do everything they promise. But then there are m...

The US government consists of a bunch of hypocrites. I know, tell you something you don't know, right? Recently, Hillary Clinton and her lackeys at the US State Department released the Country Re...

In his famous statement "First they came," Pastor Martin Niemöller once blasted the inactivity of German intellectuals following the Nazi rise to power as they purged group after group: THEY CAME...

To claim that the US supports freedom (i.e., the absence of physical coercion) is nonsensical. Everything the US government does is anti-freedom. Take the situation in Egypt, for example. American ad...

Meanwhile, as Bradley Manning (aka "unappreciated hero #1") languishes in jail and is tortured by Obama's administration... There's an adage that goes "give to a good man all the powers he requests t...

Milton Friedman, the originator of the withholding tax, once said "we're all Keynesians now" (referring to the disastrous economic policies promoted by John Maynard Keynes). More recently, Newsweek (...

In the movie Braveheart, William Wallace says, "Every man dies, not every man really lives." For thousands of years, people have thought about the values to live for. Aristotle suggest we should live...

As the adage goes: How do you know a politician is lying? His lips are moving. On Obama's White House website, he states: "My Administration is committed to creating an unprecedented level of opennes...

Obama's die-hard base is continuing to turn on him and abandon him... for the right reasons. (And Obama's administration is lashing out angrily at liberals, claiming that they should be "drug tested"...

Get out your barf bags for this one. FTA: "This points to a massive conspiracy to deprive innocent people of their rights by the U.S. on a scale not seen since the U.S. interned its own Japanese-Amer...

If this doesn't make you sick, you're not human. FTA: Internal CIA documents reveal a meticulous protocol that was far more brutal than Dick Cheney's "dunk in the water" Waterboarding for dummies:...

The so-called rule of law in the US is a big joke. You really need more proof? Dick Cheney, former vice president to George Bush, went on TV on Feb 14 to assert he is "a big supporter of waterboardin...

A Guantanamo Bay sergeant is blowing the whistle on US government torture and murder and the US Department of Justice is blatantly covering it up. This amazing Harper's article is a chilling account...
About braincrave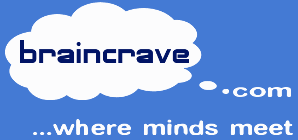 relationships/dating/braincrave
https://braincrave.com/c/relationships/dating/braincrave
braincrave
We all admire beauty, but the mind ultimately must be stimulated for maximum arousal. Longevity in relationships cannot occur without a meeting of the minds. And that is what Braincrave is: a dating venue where minds meet. Learn about the thoughts of your potential match on deeper topics... topics that spawn your own insights around what you think, the choices you make, and the actions you take.
We are a community of men and women who seek beauty and stimulation through our minds. We find ideas, education, and self-improvement sexy. We think intelligence is hot. But Braincrave is more than brains and I.Q. alone. We are curious. We have common sense. We value and offer wisdom. We experiment. We have great imaginations. We devour literacy. We are intellectually honest. We support and encourage each other to be better.
You might be lonely but you aren't alone.
Sep, 2017 update: Although Braincrave resulted in two confirmed marriages, the venture didn't meet financial targets. Rather than updating our outdated code base, we've removed all previous dating profiles and retained the articles that continue to generate interest. Moving to valME.io's platform supports dating profiles (which you are welcome to post) but won't allow typical date-matching functionality (e.g., location proximity, attribute similarity).
The Braincrave.com discussion group on Second Life was a twice-daily intellectual group discussions typically held at 12:00 PM SLT (PST) and 7:00 PM SLT. The discussions took place in Second Life group chat but are no longer formally scheduled or managed. The daily articles were used to encourage the discussions.