Home

/

Disobeying an unjust law

0



A few days ago, the US celebrated a holiday dedicated to Martin Luther King, Jr. A prominent leader of the civil rights movement, he was a huge proponent of civil disobedience. As the "did they kill him, too?" story goes, he was eventually assassinated (likely by the US government). Would you ever disobey a law you thought was unjust? Are there any current laws that you think are unjust? Have you ever practiced civil disobedience?
FTA:
Injustice anywhere is a threat to justice everywhere. We are caught in an inescapable network of mutuality, tied in a single garment of destiny. Whatever affects one directly, affects all indirectly. Never again can we afford to live with the narrow, provincial "outside agitator" idea. Anyone who lives inside the United States can never be considered an outsider anywhere within its bounds...

In any nonviolent campaign there are four basic steps: collection of the facts to determine whether injustices exist; negotiation; self-purification; and direct action...

Nonviolent direct action seeks to create such a crisis and foster such a tension that a community which has constantly refused to negotiate is forced to confront the issue. It seeks to so dramatize the issue that it can no longer be ignored...

The purpose of our direct-action program is to create a situation so crisis-packed that it will inevitably open the door to negotiation...

Lamentably, it is an historical fact that privileged groups seldom give up their privileges voluntarily... We know through painful experience that freedom is never voluntarily given by the oppressor; it must be demanded by the oppressed...

One may well ask: "How can you advocate breaking some laws and obeying others?" The answer lies in the fact that there are two types of laws: just and unjust. I would be the first to advocate obeying just laws. One has not only a legal but a moral responsibility to obey just laws. Conversely, one has a moral responsibility to disobey unjust laws. I would agree with St. Augustine that "an unjust law is no law at all."

Now, what is the difference between the two? How does one determine whether a law is just or unjust? A just law is a man-made code that squares with the moral law or the law of God. An unjust law is a code that is out of harmony with the moral law. To put it in the terms of St. Thomas Aquinas: An unjust law is a human law that is not rooted in eternal law and natural law. Any law that uplifts human personality is just. Any law that degrades human personality is unjust...

Let us consider a more concrete example of just and unjust laws. An unjust law is a code that a numerical or power majority group compels a minority group to obey but does not make binding on itself. This is difference made legal. By the same token, a just law is a code that a majority compels a minority to follow and that it is willing to follow itself. This is sameness made legal... Sometimes a law is just on its face and unjust in its application...

One who breaks an unjust law must do so openly, lovingly, and with a willingness to accept the penalty. I submit that an individual who breaks a law that conscience tells him is unjust. and who willingly accepts the penalty of imprisonment in order to arouse the conscience of the community over its injustice, is in reality expressing the highest respect for law...

We should never forget that everything Adolf Hitler did in Germany was "legal" and everything the Hungarian freedom fighters did in Hungary was "illegal."

...Actually, we who engage in nonviolent direct action are not the creators of tension. We merely bring to the surface the hidden tension that is already alive. We bring it out in the open, where it can be seen and dealt with. Like a boil that can never be cured so long as it is covered up but must be opened with all its ugliness to the natural medicines of air and light, injustice must be exposed, with all the tension its exposure creates, to the light of human conscience and the air of national opinion before it can be cured.

In your statement you assert that our actions, even though peaceful, must be condemned because they precipitate violence. But is this a logical assertion? Isn't this like condemning a robbed man because his possession of money precipitated the evil act of robbery? Isn't this like condemning Socrates because his unswerving commitment to truth and his philosophical inquiries precipitated the act by the misguided populace in which they made him drink hemlock? Isn't this like condemning Jesus because his unique God-consciousness and never-ceasing devotion to God's will precipitated the evil act of crucifixion? We must come to see that, as the federal courts have consistently affirmed, it is wrong to urge an individual to cease his efforts to gain his basic constitutional rights because the quest may precipitate violence. Society must protect the robbed and punish the robber.

...though I was initially disappointed at being categorized as an extremist, as I continued to think about the matter I gradually gained a measure of satisfaction from the label. Was not Jesus an extremist for love: "Love your enemies, bless them that curse you, do good to them that hate you, and pray for them which despitefully use you, and persecute you." Was not Amos an extremist for justice: "Let justice roll down like waters and righteousness like an ever-flowing stream." Was not Paul an extremist for the Christian gospel: "I bear in my body the marks of the Lord Jesus." Was not Martin Luther an extremist: "Here I stand; I cannot do otherwise, so help me God." And John Bunyan: "I will stay in jail to the end of my days before I make a butchery of my conscience." And Abraham Lincoln: "This nation cannot survive half slave and half free." And Thomas Jefferson: "We hold these truths to be self-evident, that all men are created equal ..." So the question is not whether we will be extremists, but what kind of extremists we will be. Will we be extremists for hate or for love? Will we be extremists for the preservation of injustice or for the extension of justice? In that dramatic scene on Calvary's hill three men were crucified. We must never forget that all three were crucified for the same crime -- the crime of extremism. Two were extremists for immorality, and thus fell below their environment. The other, Jesus Christ, was an extremist for love, truth and goodness, and thereby rose above his environment. Perhaps the South, the nation and the world are in dire need of creative extremists.
DISCUSS!
Original posting by Braincrave Second Life staff on Jan 19, 2011 at http://www.braincrave.com/viewblog.php?id=439
About braincrave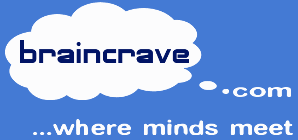 relationships/dating/braincrave
https://braincrave.com/c/relationships/dating/braincrave
braincrave
We all admire beauty, but the mind ultimately must be stimulated for maximum arousal. Longevity in relationships cannot occur without a meeting of the minds. And that is what Braincrave is: a dating venue where minds meet. Learn about the thoughts of your potential match on deeper topics... topics that spawn your own insights around what you think, the choices you make, and the actions you take.
We are a community of men and women who seek beauty and stimulation through our minds. We find ideas, education, and self-improvement sexy. We think intelligence is hot. But Braincrave is more than brains and I.Q. alone. We are curious. We have common sense. We value and offer wisdom. We experiment. We have great imaginations. We devour literacy. We are intellectually honest. We support and encourage each other to be better.
You might be lonely but you aren't alone.
Sep, 2017 update: Although Braincrave resulted in two confirmed marriages, the venture didn't meet financial targets. Rather than updating our outdated code base, we've removed all previous dating profiles and retained the articles that continue to generate interest. Moving to valME.io's platform supports dating profiles (which you are welcome to post) but won't allow typical date-matching functionality (e.g., location proximity, attribute similarity).
The Braincrave.com discussion group on Second Life was a twice-daily intellectual group discussions typically held at 12:00 PM SLT (PST) and 7:00 PM SLT. The discussions took place in Second Life group chat but are no longer formally scheduled or managed. The daily articles were used to encourage the discussions.