Home

/

No way to rule innocent men

0



In Atlas Shrugged, Dr. Floyd Ferris states: "Did you really think that we want those laws to be observed? ...We want them broken... We're after power and we mean it... There's no way to rule innocent men. The only power any government has is the power to crack down on criminals. Well, when there aren't enough criminals, one makes them. One declares so many things to be a crime that it becomes impossible for men to live without breaking laws. Who wants a nation of law-abiding citizens? What's there in that for anyone? But just pass the kind of laws that can neither be observed nor enforced nor objectively interpreted - and you create a nation of law-breakers - and then you cash in on guilt." There's a reason Atlas Shrugged is selling so well - Ayn Rand predicted exactly what would happen to the US and, more importantly, she explained why.
FTA: "Justice is harsher in America than in any other rich country. Between 2.3m and 2.4m Americans are behind bars, roughly one in every 100 adults. If those on parole or probation are included, one adult in 31 is under "correctional" supervision. As a proportion of its total population, America incarcerates five times more people than Britain, nine times more than Germany and 12 times more than Japan. Overcrowding is the norm... The system has three big flaws, say criminologists. First, it puts too many people away for too long. Second, it criminalises acts that need not be criminalised. Third, it is unpredictable. Many laws, especially federal ones, are so vaguely written that people cannot easily tell whether they have broken them. In 1970 the proportion of Americans behind bars was below one in 400, compared with today's one in 100... Jim Felman, a defence lawyer in Tampa, Florida, says America is conducting "an experiment in imprisoning first-time non-violent offenders for periods of time previously reserved only for those who had killed someone"... There are over 4,000 federal crimes, and many times that number of regulations that carry criminal penalties."
Rough justice in America - Too many laws, too many prisoners - Never in the civilised world have so many been locked up for so little
DISCUSS!
Original posting by Braincrave Second Life staff on Aug 1, 2010 at http://www.braincrave.com/viewblog.php?id=279
About braincrave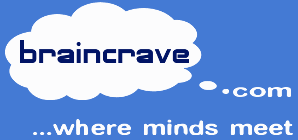 relationships/dating/braincrave
https://braincrave.com/c/relationships/dating/braincrave
braincrave
We all admire beauty, but the mind ultimately must be stimulated for maximum arousal. Longevity in relationships cannot occur without a meeting of the minds. And that is what Braincrave is: a dating venue where minds meet. Learn about the thoughts of your potential match on deeper topics... topics that spawn your own insights around what you think, the choices you make, and the actions you take.
We are a community of men and women who seek beauty and stimulation through our minds. We find ideas, education, and self-improvement sexy. We think intelligence is hot. But Braincrave is more than brains and I.Q. alone. We are curious. We have common sense. We value and offer wisdom. We experiment. We have great imaginations. We devour literacy. We are intellectually honest. We support and encourage each other to be better.
You might be lonely but you aren't alone.
Sep, 2017 update: Although Braincrave resulted in two confirmed marriages, the venture didn't meet financial targets. Rather than updating our outdated code base, we've removed all previous dating profiles and retained the articles that continue to generate interest. Moving to valME.io's platform supports dating profiles (which you are welcome to post) but won't allow typical date-matching functionality (e.g., location proximity, attribute similarity).
The Braincrave.com discussion group on Second Life was a twice-daily intellectual group discussions typically held at 12:00 PM SLT (PST) and 7:00 PM SLT. The discussions took place in Second Life group chat but are no longer formally scheduled or managed. The daily articles were used to encourage the discussions.