Home

/

Honestly, why bother?

0



Given the growing unrest and corruption in the world, it's reasonable to generalize that social relations are strained and getting worse. It's difficult to pinpoint one specific problem but it's logical that there's a disconnect between what people think and reality. In other words, dishonesty must be a contributing factor. Many seem interested in the virtue of integrity, even if they don't know what it means. Philosopher Ayn Rand viewed honesty as contextual, equating lying with faking reality. Through Hank Rearden, she stated it this way in her novel Atlas Shrugged:
"People think that a liar gains a victory over his victim. What I've learned is that a lie is an act of self-abdication, because one surrenders one's reality to the person to whom one lies, making that person one's master, condemning oneself from then on to faking the sort of reality that person's view requires to be faked. And if one gains the immediate purpose of the lie - the price one pays is the destruction of that which the gain was intended to serve. The man who lies to the world, is the world's slave from then on... But there are no white lies, there is only the blackest of destruction, and a white lie is the blackest of all." (792)
Some claim that people have a hard time handling truth and, therefore, disagree that "honesty is the best policy." The logic goes that, as social relationships are usually based upon how one feels, lies are a proper social tool to minimize confrontations and avoid hurt feelings. Is it kind or respectful to lie? Is self-deception the unnamed source of all lies - a disconnect between what you claim to be true and what you know to be true? Why does the unreal add value to life? Why should we bother being honest in a world where deceit and fraud are social values? What do you think would happen if we practiced "radical honesty?"
FTA:
What I mentioned to my boss was this: a movement called Radical Honesty.

The movement was founded by a sixty-six-year-old Virginia-based psychotherapist named Brad Blanton. He says everybody would be happier if we just stopped lying. Tell the truth, all the time. This would be radical enough -- a world without fibs -- but Blanton goes further. He says we should toss out the filters between our brains and our mouths. If you think it, say it. Confess to your boss your secret plans to start your own company. If you're having fantasies about your wife's sister, Blanton says to tell your wife and tell her sister. It's the only path to authentic relationships. It's the only way to smash through modernity's soul-deadening alienation. Oversharing? No such thing.

Yes. I know. One of the most idiotic ideas ever, right up there with Vanilla Coke and giving Phil Spector a gun permit. Deceit makes our world go round. Without lies, marriages would crumble, workers would be fired, egos would be shattered, governments would collapse.

And yet...maybe there's something to it. Especially for me. I have a lying problem. Mine aren't big lies. They aren't lies like "I cannot recall that crucial meeting from two months ago, Senator." Mine are little lies. White lies. Half-truths. The kind we all tell. But I tell dozens of them every day. "Yes, let's definitely get together soon." "I'd love to, but I have a touch of the stomach flu." "No, we can't buy a toy today -- the toy store is closed." It's bad. Maybe a couple of weeks of truth-immersion therapy would do me good...

"You'll have really bad times, you'll have really great times, but you'll contribute to other people because you haven't been dancing on eggshells your whole fucking life. It's a better life."

"Do you think it's ever okay to lie?" I ask.

"I advocate never lying in personal relationships. But if you have Anne Frank in your attic and a Nazi knocks on the door, lie....I lie to any government official." (Blanton's politics are just this side of Noam Chomsky's.) "I lie to the IRS. I always take more deductions than are justified. I lie in golf. And in poker."

...My interview with Blanton is unlike any other I've had in fifteen years as a journalist. Usually, there's a fair amount of ass kissing and diplomacy. You approach the controversial stuff on tippy toes (the way Barbara Walters once asked Richard Gere about that terrible, terrible rumor). With Blanton, I can say anything that pops into my mind. In fact, it would be rude not to say it. I'd be insulting his life's work. It's my first taste of Radical Honesty, and it's liberating, exhilarating...

No topic is off-limits. "I've slept with more than five hundred women and about a half dozen men," he tells me. "I've had a whole bunch of threesomes" -- one of which involved a hermaphrodite prostitute equipped with dual organs.

What about animals?

Blanton thinks for a minute. "I let my dog lick my dick once."

If he hadn't devoted his life to Radical Honesty, I'd say he was, to use his own phrase, as full of shit as a Christmas turkey. But I don't think he is. I believe he's telling the truth. Which is a startling thing for a journalist to confront. Generally, I'm devoting 30 percent of my mental energy to figuring out what a source is lying about or hiding from me. Another 20 percent goes into scheming about how to unearth that buried truth. No need for that today.
I Think You're Fat. This story is about something called Radical Honesty. It may change your life. (But honestly, we don't really care.)
DISCUSS!
Original posting by Braincrave Second Life staff on Mar 12, 2011 at http://www.braincrave.com/viewblog.php?id=498
About braincrave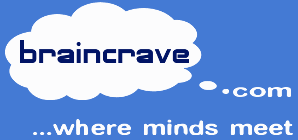 relationships/dating/braincrave
https://braincrave.com/c/relationships/dating/braincrave
braincrave
We all admire beauty, but the mind ultimately must be stimulated for maximum arousal. Longevity in relationships cannot occur without a meeting of the minds. And that is what Braincrave is: a dating venue where minds meet. Learn about the thoughts of your potential match on deeper topics... topics that spawn your own insights around what you think, the choices you make, and the actions you take.
We are a community of men and women who seek beauty and stimulation through our minds. We find ideas, education, and self-improvement sexy. We think intelligence is hot. But Braincrave is more than brains and I.Q. alone. We are curious. We have common sense. We value and offer wisdom. We experiment. We have great imaginations. We devour literacy. We are intellectually honest. We support and encourage each other to be better.
You might be lonely but you aren't alone.
Sep, 2017 update: Although Braincrave resulted in two confirmed marriages, the venture didn't meet financial targets. Rather than updating our outdated code base, we've removed all previous dating profiles and retained the articles that continue to generate interest. Moving to valME.io's platform supports dating profiles (which you are welcome to post) but won't allow typical date-matching functionality (e.g., location proximity, attribute similarity).
The Braincrave.com discussion group on Second Life was a twice-daily intellectual group discussions typically held at 12:00 PM SLT (PST) and 7:00 PM SLT. The discussions took place in Second Life group chat but are no longer formally scheduled or managed. The daily articles were used to encourage the discussions.