Home

/

Politicians lie (yawn)

0



As the adage goes: How do you know a politician is lying? His lips are moving. On Obama's White House website, he states: "My Administration is committed to creating an unprecedented level of openness in Government. We will work together to ensure the public trust and establish a system of transparency, public participation, and collaboration. Openness will strengthen our democracy and promote efficiency and effectiveness in Government." So would someone like to explain why he is so focused on hiding everything? Does it make you want to scream: "I'm as mad as hell and I'm not going to take this anymore!?"
FTA:
A federal appeals court on Wednesday ruled that former prisoners of the C.I.A. could not sue over their alleged torture in overseas prisons because such a lawsuit might expose secret government information. The sharply divided ruling was a major victory for the Obama administration's efforts to advance a sweeping view of executive secrecy powers...

Judge Raymond C. Fisher described the case, which reversed an earlier decision, as presenting "a painful conflict between human rights and national security." But, he said, the majority had "reluctantly" concluded that the lawsuit represented "a rare case" in which the government's need to protect state secrets trumped the plaintiffs' need to have a day in court...

Its counterterrorism programs have in some ways departed from the expectations of change fostered by President Obama's campaign rhetoric, which was often sharply critical of former President George W. Bush's approach...

"To this date, not a single victim of the Bush administration's torture program has had his day in court," Mr. Wizner said. "That makes this a sad day not only for the torture survivors who are seeking justice in this case, but for all Americans who care about the rule of law and our nation's reputation in the world. If this decision stands, the United States will have closed its courts to torture victims while providing complete immunity to their torturers.
Court Sides With C.I.A. on Seizure of Terror Suspects
DISCUSS!
Original posting by Braincrave Second Life staff on Sep 11, 2010 at http://www.braincrave.com/viewblog.php?id=321
About braincrave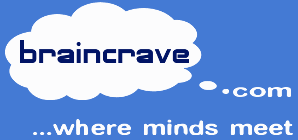 relationships/dating/braincrave
https://braincrave.com/c/relationships/dating/braincrave
braincrave
We all admire beauty, but the mind ultimately must be stimulated for maximum arousal. Longevity in relationships cannot occur without a meeting of the minds. And that is what Braincrave is: a dating venue where minds meet. Learn about the thoughts of your potential match on deeper topics... topics that spawn your own insights around what you think, the choices you make, and the actions you take.
We are a community of men and women who seek beauty and stimulation through our minds. We find ideas, education, and self-improvement sexy. We think intelligence is hot. But Braincrave is more than brains and I.Q. alone. We are curious. We have common sense. We value and offer wisdom. We experiment. We have great imaginations. We devour literacy. We are intellectually honest. We support and encourage each other to be better.
You might be lonely but you aren't alone.
Sep, 2017 update: Although Braincrave resulted in two confirmed marriages, the venture didn't meet financial targets. Rather than updating our outdated code base, we've removed all previous dating profiles and retained the articles that continue to generate interest. Moving to valME.io's platform supports dating profiles (which you are welcome to post) but won't allow typical date-matching functionality (e.g., location proximity, attribute similarity).
The Braincrave.com discussion group on Second Life was a twice-daily intellectual group discussions typically held at 12:00 PM SLT (PST) and 7:00 PM SLT. The discussions took place in Second Life group chat but are no longer formally scheduled or managed. The daily articles were used to encourage the discussions.