I'm talking about the real anarchists here, not bloody bomb-throwers or anti-capitalist window breakers. I'm referring to people who have faced the scary fact that all coercive power corrupts and tha...

First, let me make this perfectly clear: I am an anarchist (or, more specifically, an anarcho-capitalist). I do not support any kind of government, including a president. The last election I voted in...
"Philosopher of revolution" Pyotr Kropotkin (aka Peter Kropotkin) once wrote: "America is just the country that shows how all the written guarantees in the world for freedom are no protection against...
When it comes to online discussions, there's an adage called Godwin's law. It states that the longer an online discussion continues, "the probability of a comparison involving Nazis or Hitler approac...

As Murray Rothbard put it in his marvelous article The Anatomy of the State, "Some theorists venerate the State as the apotheosis of society; others regard it as an amiable, though often inefficient,...

What do you mean people are actually capable of driving on the streets safely without signs?!? But that's unheard of! How absurd! It must be chaos! Complete craziness! How is it possible that people...

Let's assume for a moment that morality is a system of values that a group of individuals (i.e., society) must generally follow in order to live. Let's also assume that the closer individuals get to...

People always claim that anarchy will never work. My response is typically "why is anarchy more radical than going into a $14 trillion debt, or starting wars that murder millions of people, or promot...

Tthe last election in which I voted was for Ross Perot for president in 1992. About 11 years later, I officially became an anarchist. In fact, even 8 years ago, I was arguing with an anarchist that,...
About braincrave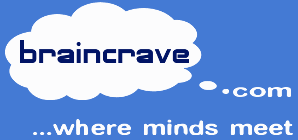 relationships/dating/braincrave
https://braincrave.com/c/relationships/dating/braincrave
braincrave
We all admire beauty, but the mind ultimately must be stimulated for maximum arousal. Longevity in relationships cannot occur without a meeting of the minds. And that is what Braincrave is: a dating venue where minds meet. Learn about the thoughts of your potential match on deeper topics... topics that spawn your own insights around what you think, the choices you make, and the actions you take.
We are a community of men and women who seek beauty and stimulation through our minds. We find ideas, education, and self-improvement sexy. We think intelligence is hot. But Braincrave is more than brains and I.Q. alone. We are curious. We have common sense. We value and offer wisdom. We experiment. We have great imaginations. We devour literacy. We are intellectually honest. We support and encourage each other to be better.
You might be lonely but you aren't alone.
Sep, 2017 update: Although Braincrave resulted in two confirmed marriages, the venture didn't meet financial targets. Rather than updating our outdated code base, we've removed all previous dating profiles and retained the articles that continue to generate interest. Moving to valME.io's platform supports dating profiles (which you are welcome to post) but won't allow typical date-matching functionality (e.g., location proximity, attribute similarity).
The Braincrave.com discussion group on Second Life was a twice-daily intellectual group discussions typically held at 12:00 PM SLT (PST) and 7:00 PM SLT. The discussions took place in Second Life group chat but are no longer formally scheduled or managed. The daily articles were used to encourage the discussions.