Throughout most of human civilization, centuries of men have starved, died from the elements (for lack of proper housing), suffered terrible health, and barely lived. Even today, starvation kills mil...

UK Prime Minister David Cameron, who "passionately" believes in the welfare system, is lashing out at parents who are raising their children through social welfare programs. He thinks the issue is a...

She opens her heart. He opens his fly. That might be the immediate, superficial reaction to a Friends With Benefits (FWB) relationship. But is there more under the covers? FWB relationships (aka s...

It's interesting to trace the history of controversial subjects. Take political correctness for example. Political correctness, "used to describe language, ideas, policies, or behavior seen as seekin...

Historically, friendship was based on shared values. Ayn Rand considered friendship as "the emotional response of one man to the virtues of another, the spiritual payment given in exchange for the pe...

From Reader's Digest... Why do the lobbyists always win? Why does the political system even allow lobbyists to exist? Why are farm subsidies even allowed? Does this occur in other countries? FTA:...

Assuming this is all true (which I haven't confirmed), what are the implications? Did You Know? (5-minute video) That is certainly mammoth amount of change in a short period of time. D...
About braincrave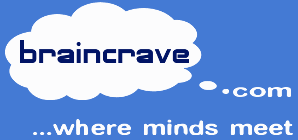 relationships/dating/braincrave
https://braincrave.com/c/relationships/dating/braincrave
braincrave
We all admire beauty, but the mind ultimately must be stimulated for maximum arousal. Longevity in relationships cannot occur without a meeting of the minds. And that is what Braincrave is: a dating venue where minds meet. Learn about the thoughts of your potential match on deeper topics... topics that spawn your own insights around what you think, the choices you make, and the actions you take.
We are a community of men and women who seek beauty and stimulation through our minds. We find ideas, education, and self-improvement sexy. We think intelligence is hot. But Braincrave is more than brains and I.Q. alone. We are curious. We have common sense. We value and offer wisdom. We experiment. We have great imaginations. We devour literacy. We are intellectually honest. We support and encourage each other to be better.
You might be lonely but you aren't alone.
Sep, 2017 update: Although Braincrave resulted in two confirmed marriages, the venture didn't meet financial targets. Rather than updating our outdated code base, we've removed all previous dating profiles and retained the articles that continue to generate interest. Moving to valME.io's platform supports dating profiles (which you are welcome to post) but won't allow typical date-matching functionality (e.g., location proximity, attribute similarity).
The Braincrave.com discussion group on Second Life was a twice-daily intellectual group discussions typically held at 12:00 PM SLT (PST) and 7:00 PM SLT. The discussions took place in Second Life group chat but are no longer formally scheduled or managed. The daily articles were used to encourage the discussions.