Home

/

Political correctness, sticks, and stones

0



It's interesting to trace the history of controversial subjects. Take political correctness for example. Political correctness, "used to describe language, ideas, policies, or behavior seen as seeking to minimize offense to racial, cultural, or other identity groups," originated from Marxism and was adopted by America's "new left" in the 1960s.
Today, we see people everywhere trying to be "PC" (e.g., ethnic cleansing of Huckleberry Finn by removing the word "nigger," censoring the popular Dire Straits song Money for Nothing because it contains the word "faggot" in its lyrics, removing the word "Christmas" from signs, preventing students from using electronic readers because they can't be used by students who are blind). Should we be free from offense (i.e., free from words that hurt our feelings)? As children, many of us learned that sticks and stones will break our bones but that names will never hurt us. Yet those who practice PC believe that name-calling somehow diminishes a person. Additionally, being PC doesn't mean that your ideas have changed - only that you are self-censoring ideas (e.g., someone who won't make a racial slur can still be a racist).
Can the Marxist goal of "equality" (i.e., class abolishment) be achieved by being PC? Does political correctness increase or decrease intolerance? Is treating people like overly sensitive children empowering or patronizing? Does PC censorship reduce racial discrimination, decrease bigotry, or eliminate class? Would we be better off if we just stopped talking about it?
FTA:
Where does all this stuff that you've heard about this morning - the victim feminism, the gay rights movement, the invented statistics, the rewritten history, the lies, the demands, all the rest of it - where does it come from? For the first time in our history, Americans have to be fearful of what they say, of what they write, and of what they think. They have to be afraid of using the wrong word, a word denounced as offensive or insensitive, or racist, sexist, or homophobic...

We call it "Political Correctness." The name originated as something of a joke, literally in a comic strip, and we tend still to think of it as only half-serious. In fact, it's deadly serious. It is the great disease of our century, the disease that has left tens of millions of people dead in Europe, in Russia, in China, indeed around the world. It is the disease of ideology. PC is not funny. PC is deadly serious.

If we look at it analytically, if we look at it historically, we quickly find out exactly what it is. Political Correctness is cultural Marxism. It is Marxism translated from economic into cultural terms. It is an effort that goes back not to the 1960s and the hippies and the peace movement, but back to World War I...

In 1923 in Germany, a think-tank is established that takes on the role of translating Marxism from economic into cultural terms, that creates Political Correctness as we know it today, and essentially it has created the basis for it by the end of the 1930s. This comes about because the very wealthy young son of a millionaire German trader by the name of Felix Weil has become a Marxist and has lots of money to spend. He is disturbed by the divisions among the Marxists, so he sponsors something called the First Marxist Work Week, where he brings Lukacs and many of the key German thinkers together for a week, working on the differences of Marxism.

And he says, "What we need is a think-tank." ...He endows an institute, associated with Frankfurt University, established in 1923, that was originally supposed to be known as the Institute for Marxism. But the people behind it decided at the beginning that it was not to their advantage to be openly identified as Marxist. The last thing Political Correctness wants is for people to figure out it's a form of Marxism. So instead they decide to name it the Institute for Social Research...

In 1933 the Nazis came to power in Germany, and not surprisingly they shut down the Institute for Social Research. And its members fled. They fled to New York City, and the Institute was reestablished there in 1933 with help from Columbia University. And the members of the Institute, gradually through the 1930s, though many of them remained writing in German, shift their focus from Critical Theory about German society, destructive criticism about every aspect of that society, to Critical Theory directed toward American society. There is another very important transition when the war comes. Some of them go to work for the government, including Herbert Marcuse, who became a key figure in the OSS (the predecessor to the CIA), and some, including Horkheimer and Adorno, move to Hollywood.
The Origins of Political Correctness
DISCUSS!
Original posting by Braincrave Second Life staff on Mar 11, 2011 at http://www.braincrave.com/viewblog.php?id=497
About braincrave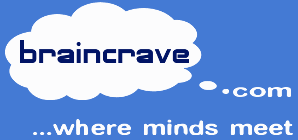 relationships/dating/braincrave
https://braincrave.com/c/relationships/dating/braincrave
braincrave
We all admire beauty, but the mind ultimately must be stimulated for maximum arousal. Longevity in relationships cannot occur without a meeting of the minds. And that is what Braincrave is: a dating venue where minds meet. Learn about the thoughts of your potential match on deeper topics... topics that spawn your own insights around what you think, the choices you make, and the actions you take.
We are a community of men and women who seek beauty and stimulation through our minds. We find ideas, education, and self-improvement sexy. We think intelligence is hot. But Braincrave is more than brains and I.Q. alone. We are curious. We have common sense. We value and offer wisdom. We experiment. We have great imaginations. We devour literacy. We are intellectually honest. We support and encourage each other to be better.
You might be lonely but you aren't alone.
Sep, 2017 update: Although Braincrave resulted in two confirmed marriages, the venture didn't meet financial targets. Rather than updating our outdated code base, we've removed all previous dating profiles and retained the articles that continue to generate interest. Moving to valME.io's platform supports dating profiles (which you are welcome to post) but won't allow typical date-matching functionality (e.g., location proximity, attribute similarity).
The Braincrave.com discussion group on Second Life was a twice-daily intellectual group discussions typically held at 12:00 PM SLT (PST) and 7:00 PM SLT. The discussions took place in Second Life group chat but are no longer formally scheduled or managed. The daily articles were used to encourage the discussions.