Braincrave.com has been highlighted as one of the top 10 Cool Things to Do in Second Life for intellectual discussions! Of course, we're very honored and want to thank all of you who help us make...

When I was much younger, I told my father I believed I would live forever. He asked how that would happen and gently reminded me that we all die sooner or later. I explained that I believed we would...

Recently, I found myself talking to several friends about why they were in Second Life (SL) and whether or not they also get romantically involved with others in-world. The single largest factor I fo...

If you could trick your brain into perceiving an activity as pleasurable, thus activating dopamine receptors, could you enhance learning capacity? Do virtual simulations of people engaging in sex hav...

Activision Blizzard, the maker of World of Warcraft, is changing its policy to require forum posters to use their real names. They claim it is to cut down on nasty behavior in the forums and to creat...

Less than one month ago, Linden Labs laid off 30% of their employees. Just yesterday, Mark Kingdon stepped down as CEO, with company founder Philip Rosedale (Philip Linden) named interim CEO. (Also,...

I haven't been in Second Life that long (about 8 months). During that time, I've had multiple people comment to me that the way an avatar looks is important (e.g., animation overrides (AO), skin, clo...
BrainCrave member Half Short runs her lovely Insperion Gardens SIM with passion. Recently, she sent out the below note looking for ideas to add value to people's lives which will financially support...
It appears the Lindens are up to mischief again. All of our worn scripted items are going to be weighed and measured. This is not to cause panic, nothing anybody can do about it, just read up and be...
So I'm at this place listening to 80s music and I read a profile that has this quote: "to wish you were someone else is to waste the beautiful person that you are." A contradiction in SL? DISCUSS!...

When I first joined Second Life (SL), I was like most noobies and started searching different places using the search tool within the browser. I stated finding things that were more than dance clubs...
About braincrave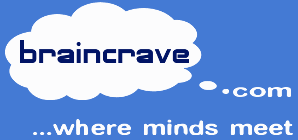 relationships/dating/braincrave
https://braincrave.com/c/relationships/dating/braincrave
braincrave
We all admire beauty, but the mind ultimately must be stimulated for maximum arousal. Longevity in relationships cannot occur without a meeting of the minds. And that is what Braincrave is: a dating venue where minds meet. Learn about the thoughts of your potential match on deeper topics... topics that spawn your own insights around what you think, the choices you make, and the actions you take.
We are a community of men and women who seek beauty and stimulation through our minds. We find ideas, education, and self-improvement sexy. We think intelligence is hot. But Braincrave is more than brains and I.Q. alone. We are curious. We have common sense. We value and offer wisdom. We experiment. We have great imaginations. We devour literacy. We are intellectually honest. We support and encourage each other to be better.
You might be lonely but you aren't alone.
Sep, 2017 update: Although Braincrave resulted in two confirmed marriages, the venture didn't meet financial targets. Rather than updating our outdated code base, we've removed all previous dating profiles and retained the articles that continue to generate interest. Moving to valME.io's platform supports dating profiles (which you are welcome to post) but won't allow typical date-matching functionality (e.g., location proximity, attribute similarity).
The Braincrave.com discussion group on Second Life was a twice-daily intellectual group discussions typically held at 12:00 PM SLT (PST) and 7:00 PM SLT. The discussions took place in Second Life group chat but are no longer formally scheduled or managed. The daily articles were used to encourage the discussions.