Home

/

Eliminate all corporations

0



One of the problems with democracy is that it leads to corporatism. "Corporatism is a system where businesses are nominally in private hands, but are in fact controlled by the government. In a corporatist state, government officials often act in collusion with their favored business interests to design polices that give those interests a monopoly position, to the detriment of both competitors and consumers." Liberals, conservatives, and libertarians are all angry at what are seemingly corporate interests and crony capitalism taking over our political system.
Here's a radical idea - get rid of the corporations. That's right - get rid of the entire legal structure that allows corporations to have their own privileges and liabilities distinct from those of its members. What would you replace it with? Complete personal responsibility, and that includes complete personal liability. In other words, allow the owners to gain the full benefits of the risks they take with their investments; however, make the owners/executives personally liable for any harm that comes from their ventures. Remove the protection that comes with the corporate shield.
What do you think would happen? Would investment in new ventures decrease significantly because owners/executives would now be personally responsible? Would the risk of becoming personally bankrupt make corporate executives be more careful in their decisions? Would society be better off?
FTA:
The trouble with Wall Street isn't that too many bankers get rich in the booms. The trouble, rather, is that too few get poor -- really, suitably poor -- in the busts. To the titans of finance go the upside. To we, the people, nowadays, goes the downside. How much better it would be if the bankers took the losses just as they do the profits.

Happily, there's a ready-made and time-tested solution. Let the senior financiers keep their salaries and bonuses, and let them do with their banks what they will. If, however, their bank fails, let the bankers themselves fail. Let the value of their houses, cars, yachts, paintings, etc. be assigned to the firm's creditors...

The plausible threat of personal bankruptcy would suffice to focus the minds of American financiers on safety and soundness as they have not been focused for years... Nowadays, safety is nobody's franchise except Washington's. Gradually and by degree, starting in the 1930s -- and then, in a great rush, in 2008 -- the government has nationalized it.

No surprise, then, the perversity of Wall Street's incentives. For rolling the dice, the payoff is potentially immense. For failure, the personal cost -- while regrettable -- is manageable. Senior executives at Lehman Brothers, Citi, AIG and Merrill Lynch, among other stricken institutions, did indeed lose their savings. What they did not necessarily lose is the rest of their net worth. In Brazil -- which learned a thing or two about frenzied finance during its many bouts with hyperinflation -- bank directors, senior bank officers and controlling bank stockholders know that they are personally responsible for the solvency of the institution with which they are associated. Let it fail, and their net worths are frozen for the duration of often-lengthy court proceedings. If worse comes to worse, the responsible and accountable parties can lose their all.

The substitution of collective responsibility for individual responsibility is the fatal story line of modern American finance. Bank shareholders used to bear the cost of failure, even as they enjoyed the fruits of success. If the bank in which shareholders invested went broke, a court-appointed receiver dunned them for money with which to compensate the depositors, among other creditors. This system was in place for 75 years, until the Federal Deposit Insurance Corp. pushed it aside in the early 1930...

Until 1999, Goldman Sachs was a partnership, with the general partners bearing general and unlimited liability for the firm's debts. Today, Goldman -- like the vast majority of American financial institutions -- is a corporation. Its stockholders are liable only for what they invested, no more. And while there are plenty of sleepless nights, the constructive fear of financial oblivion is, for the senior executives, an all-too-distant nightmare. The job before Congress is to bring the fear of God back to Wall Street. Not to stifle enterprise but quite the opposite: to restore real capitalism. By all means, let the bankers savor the sweets of their success. But let them, and their stockholders, pay dearly for their failures. Fair's fair.
The best financial reform? Let the bankers fail
DISCUSS!
Original posting by Braincrave Second Life staff on Mar 13, 2011 at http://www.braincrave.com/viewblog.php?id=499
About braincrave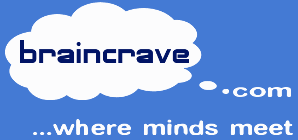 relationships/dating/braincrave
https://braincrave.com/c/relationships/dating/braincrave
braincrave
We all admire beauty, but the mind ultimately must be stimulated for maximum arousal. Longevity in relationships cannot occur without a meeting of the minds. And that is what Braincrave is: a dating venue where minds meet. Learn about the thoughts of your potential match on deeper topics... topics that spawn your own insights around what you think, the choices you make, and the actions you take.
We are a community of men and women who seek beauty and stimulation through our minds. We find ideas, education, and self-improvement sexy. We think intelligence is hot. But Braincrave is more than brains and I.Q. alone. We are curious. We have common sense. We value and offer wisdom. We experiment. We have great imaginations. We devour literacy. We are intellectually honest. We support and encourage each other to be better.
You might be lonely but you aren't alone.
Sep, 2017 update: Although Braincrave resulted in two confirmed marriages, the venture didn't meet financial targets. Rather than updating our outdated code base, we've removed all previous dating profiles and retained the articles that continue to generate interest. Moving to valME.io's platform supports dating profiles (which you are welcome to post) but won't allow typical date-matching functionality (e.g., location proximity, attribute similarity).
The Braincrave.com discussion group on Second Life was a twice-daily intellectual group discussions typically held at 12:00 PM SLT (PST) and 7:00 PM SLT. The discussions took place in Second Life group chat but are no longer formally scheduled or managed. The daily articles were used to encourage the discussions.