As proud supporters of Creative Commons, we were encouraged to see so many websites effectively shut down or "go dark" on January 18, 2012 in protest of the tyrannical SOPA/PIPA bills that the US gov...

From the "you can't make this shit up" files... Statists have plenty of bad ideas: going to war for oil, setting up regulatory agencies that don't do their jobs, molesting people in the name of se...

Today I learned about Pale Moon - an optimized version of Firefox that is much faster than Firefox and optimized specifically for Windows. Not only is it much faster than Firefox (perhaps even by...

For those of you who aren't familiar with it, StumbleUpon is a discovery engine that shows you random web pages based upon categories that you like. It learns very quickly what you like and don't lik...

Put on your tinfoil hats for this one. We recently saw that a country's government can easily and quickly shut down the internet. In a classic rope-a-dope, as Hillary Clinton babbles propaganda about...

Today I learned that Hong Kong gets 1 Gbps broadband service for $26 a month while the FCC tries to LEGISLATE an "ambitious" goal of 100Mbs. Perhaps it's time to get rid of the wankers at the FCC? (I...

Governments love to pander equality and anti-discrimination laws (well, granted - they were for discrimination before they were against it). Their latest villain? The Internet Service Providers (ISP)...

Why is the US government trying to pass a law that creates a "kill switch" to shut down the Internet at its whim? What are they preparing for? What is it that is about to happen? FTA: "A new U.S....
About braincrave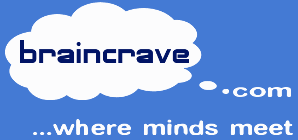 relationships/dating/braincrave
https://braincrave.com/c/relationships/dating/braincrave
braincrave
We all admire beauty, but the mind ultimately must be stimulated for maximum arousal. Longevity in relationships cannot occur without a meeting of the minds. And that is what Braincrave is: a dating venue where minds meet. Learn about the thoughts of your potential match on deeper topics... topics that spawn your own insights around what you think, the choices you make, and the actions you take.
We are a community of men and women who seek beauty and stimulation through our minds. We find ideas, education, and self-improvement sexy. We think intelligence is hot. But Braincrave is more than brains and I.Q. alone. We are curious. We have common sense. We value and offer wisdom. We experiment. We have great imaginations. We devour literacy. We are intellectually honest. We support and encourage each other to be better.
You might be lonely but you aren't alone.
Sep, 2017 update: Although Braincrave resulted in two confirmed marriages, the venture didn't meet financial targets. Rather than updating our outdated code base, we've removed all previous dating profiles and retained the articles that continue to generate interest. Moving to valME.io's platform supports dating profiles (which you are welcome to post) but won't allow typical date-matching functionality (e.g., location proximity, attribute similarity).
The Braincrave.com discussion group on Second Life was a twice-daily intellectual group discussions typically held at 12:00 PM SLT (PST) and 7:00 PM SLT. The discussions took place in Second Life group chat but are no longer formally scheduled or managed. The daily articles were used to encourage the discussions.